About Us
Welcome to Goode Motor Mazda
ABOUT GOODE MOTOR MAZDA IN TWIN FALLS, ID
If you've been searching far and wide for a dealership that cares about you and your needs, then come visit Goode Motor Mazda to receive a refreshing experience. Here, every member of our staff works diligently to better our business and refine the way we serve our customers. The result is a well-oiled car-buying process that allows you to have a bit of fun while also getting you through efficiently. Time is a valuable resource, and we're going to make the most of every second you spend with us!
The new Mazda vehicles we sell are the core of our business, but it's not the only thing that makes up who we are. Our Mazda dealership near Burley, ID, is unique in that we tailor our approach to what you need most. If you come looking for a new Mazda3 sedan to better you commute, we'll dive even deeper and find out which features and trim level work best for you. If you'd prefer to purchase a stylish and spacious SUV like the Mazda CX-5, we'll set you up with a test-drive to ensure it's the perfect match. Whatever the case may be, our Mazda finance team will be ready to step in and answer any questions you have along the way.
Driving through Idaho requires taking plenty of bumpy rural roads and making long journeys, which means it's all the more important to ensure your vehicle is always running at its best. To do that, you can bring your car, truck, SUV or van to the professionals at our Mazda service center. From there, our technicians will be happy to diagnose and repair any problems your car may be having, and they'll use genuine Mazda parts and accessories when they work on your car. When the time comes, remember to schedule your service at our Twin Falls Mazda dealership.
We're always looking to welcome new customers into our growing automotive family, so come pay us a visit at 2285 Kimberly Rd in Twin Falls, ID. Our location is convenient for Idaho drivers coming from all over the state, including cities like Pocatello, Hailey, Mountain Home and beyond.
Mon - Fri

9:00 AM - 7:00 PM




Sat

9:00 AM - 6:00 PM




Sun

Closed
Mon - Fri

8:00 AM - 6:00 PM




Sat

9:00 AM - 4:00 PM




Sun

Closed
Mon - Fri

8:00 AM - 6:00 PM




Sat

9:00 AM - 4:00 PM




Sun

Closed
After these expansions the Goode Motor Auto Group has dealerships located in Burley, Idaho, Hailey Sun Valley, Idaho, and Twin Falls, Idaho. Customers can conveniently view all of our new and pre-owned cars and trucks at www.GoodeMotor.com where they will find the largest single selection of vehicles anywhere in the Magic Valley or Wood River Valley.
Goode Motor Auto Group's corporate offices are located in Burley, Idaho. As a group, Goode Motor employs over 100 people and is consistently rated as the top dealer group in Southern Idaho.
Regardless of which dealership you shop at, we will always go the extra mile to help you feel safe and satisfied with your car-buying experience. Our goal is to provide uncommon courtesy, and more importantly, we're all about helping you find what you need. No matter what Goode Dealership you decide to go to, we'll always treat you like family.
OUR PREVIOUS SALES AND SERVICE CUSTOMERS CAME FROM ALL ACROSS NORTH AMERICA TO BUY AT GOODE!
UNITED STATES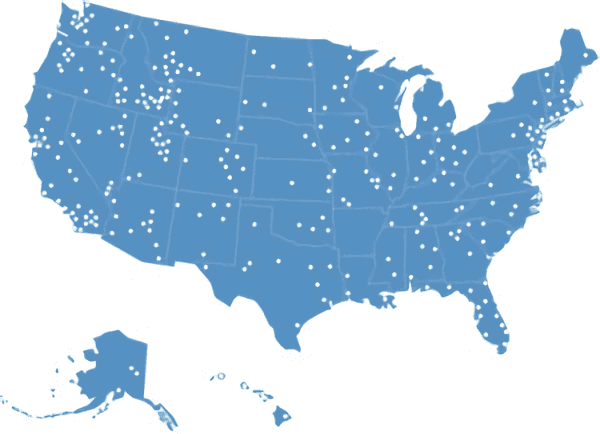 CANADA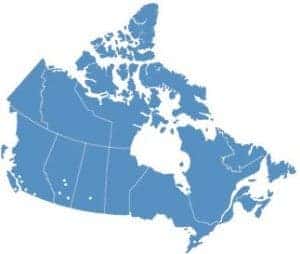 Timeline
1917
Did you know that Goode Motor Ford is the oldest Ford Dealership in Idaho? That's right! What is now Goode Motor Ford started as "Jones Read Ford Motor Company" in 1917 when Alonzo Read and his business partner, C.A. Jones, acquired the first Idaho Ford franchise.
1938
About ten years later, Alonzo Read sold his interest in the Jones Read Ford Dealership and in 1938 the Goode Family purchased the interest in the dealership and renamed it Goode Motor. Ownership and management stayed in the Goode family. Buster Goode assumed the management of the dealership and actively managed it until 1984 when he turned over the day-to-day management to his general manager, Garth Williams.
1978
Garth Williams was hired by Goode Motor in 1978 as a car salesman. He worked hard, rose through the Company ranks and by 1984 assumed the day-to-day management of Goode Motor as the General Manager. In 1993, Garth Williams purchased a 49% interest in the dealership from the Goode Family and continued to act as the General Manager.
2000
In 2000, Goode Motor purchased its primary competitor, Young Ford, located in neighboring Burley, Idaho, and shortly thereafter, Goode Motor acquired Overland Auto Sales also located in Burley, Idaho. Goode Motor's headquarters then moved from Rupert, Idaho to Burley, Idaho.
2003
In 2003 Garth Williams, along with long-time employee and Comptroller Russell Bair, purchased the remaining ownership interest held by the Goode Family. In 2006, Matt Cook, Garth's son-in-law, left his law practice in Houston, Texas to join the company and learn the car business. Later that year, Matt purchased an interest in Goode Motor Ford and now actively manages all aspects of the dealership. As it turns out, Matt Cook is the great-grandson of Alonzo Read, meaning the oldest Ford dealership in Idaho is run today by the same family that started it in 1917!
2011
In 2011, Garth, Matt and Russell purchased the Ford dealership in Hailey, Idaho and together they own and manager Silver Creek Ford that serves the greater Wood River Valley www.SilverCreekFord.com.
2013
In 2013, they purchased the dealership located in Twin Falls, Idaho and are excited to have a presence at one of the best locations in Southern Idaho www.GoodeVWMazda.com.
2014
2014 marked another expansion to the Goode Motor Family when they acquired what was Wood River Motors; and now has been branded as Goode Motor Chrysler Dodge Jeep Ram in Hailey, Idaho.
2015
2015 marked yet another expansion to the Goode Motor Family when they acquired what was the Mueller Auto Building; and now has been branded as Goode Motor on Kimberly Road. They are ready to deliver "the Goode way" with a great selection of gently used vehicles.